Tips and Tricks
Hover Over Elements
You can hover over some elements on your calendar to reveal more information about them.
Like moons:
And weather: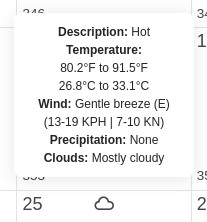 Context Menus
Some elements on your calendar have context menus available on them. Right click on them to access the menu.
Such as events: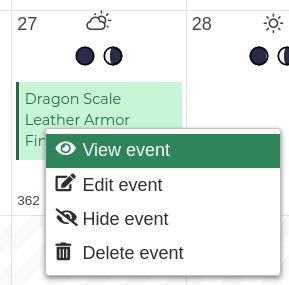 And days: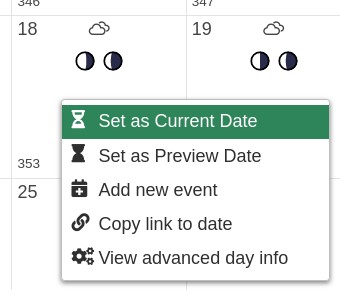 Copy link to date
This option on the day context menu will copy a link to the day. This is useful when you want to highlight the day in question.
Note: This requires you to enable the "Enable previewing dates in calendar" setting - see the Settings article.
Common Jargon
Intercalary
A word from latin that means "of the nature of an insertion". Long story short, this is a period of time, a day or a month, that do not have weekdays.
An intercalary leap day is a day that can appear before, after, or inside of a month. If it appears inside of a month, it will look like this: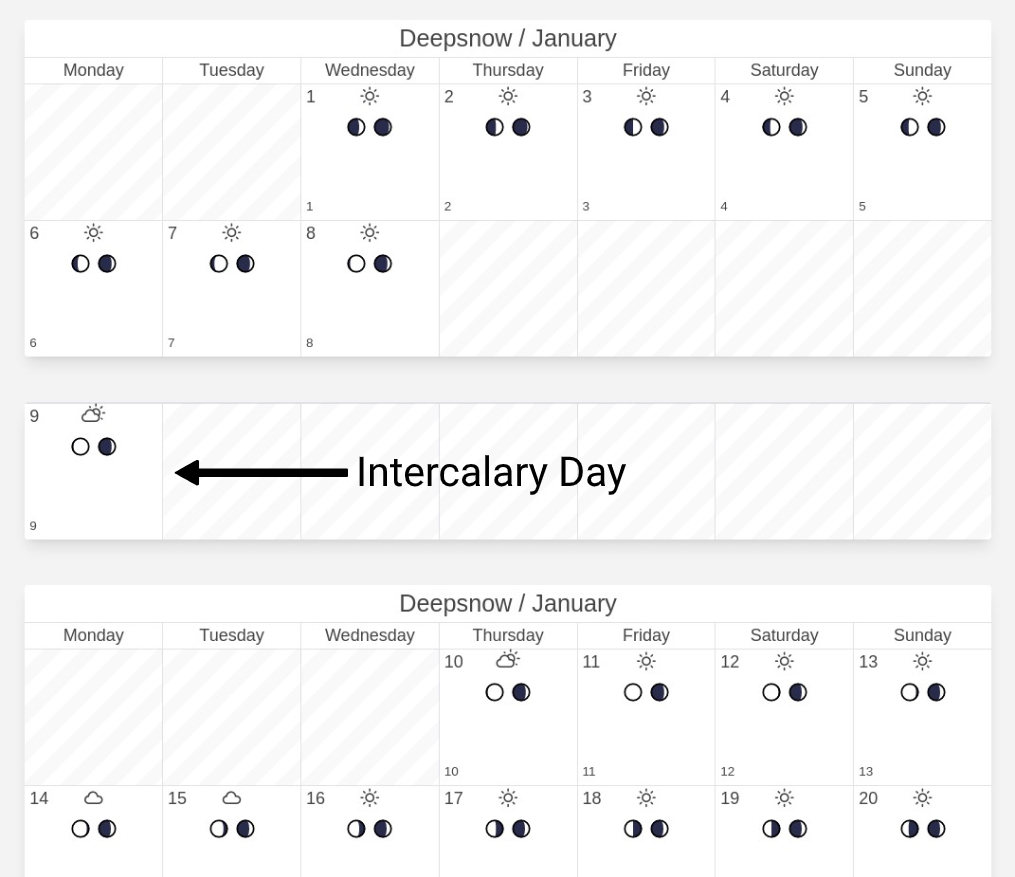 As you can see, the intercalary day doesn't have a weekday, so it gets inserted "inside of" the month, but then the month continues as normal.
The same goes for intercalary months - no weekdays on those: